Vitamin E: The "Magic Bullet" for Neuro-Protection
James T. Mbachiantim

Ntinya C. Johnson

Victor M. Ogbamgba
Keywords:
Vitamin E, Neuro-Protection, Quality of Life
Abstract
At present our understanding of the workings of the body systems and how they respond to dietary factors have been better developed. Thus we are now better informed that we are what we eat. The brain is one of the most powerful organs of our body system, however it is prone to certain degenerative activities resulting in different forms of insults or disorders, including Parkinson's, Alzheimer's, Huntington's diseases and amyotrophic lateral sclerosis, in addition to pathological conditions such as ischemia and excitotoxicity, especially as the organism advances in age. Nutrition has been touted to be to the rescue particularly involving dietary vitamin E and more so with the tocotrienols. Dietary tocotrienols are readily made bioavailable to the brain and when present demonstrate high biopotency compared to the more prominent tocopherols. In some body systems, such as the brain tocotrienols demonstrate better antioxidant potencies in relation to inhibition of lipid peroxidation and scavenging for reactive oxygen substances and as such are better neuro-protection agents against disorder insults. This paper advances how the tocotrienols demonstrate the advances identified with tocotrienols as neuro-protectors thereby mitigating against brain insults, such as Alzheimer's disorder.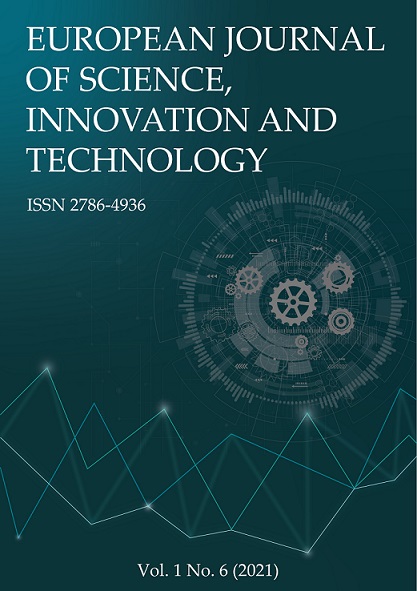 How to Cite
Mbachiantim, J. T., Johnson, N. C., & Ogbamgba, V. M. (2021). Vitamin E: The "Magic Bullet" for Neuro-Protection. European Journal of Science, Innovation and Technology, 1(6), 78-81. Retrieved from https://ejsit-journal.com/index.php/ejsit/article/view/49
Section
Short Communications
Copyright (c) 2021 James T. Mbachiantim, Ntinya C. Johnson, Victor M. Ogbamgba
This work is licensed under a Creative Commons Attribution 4.0 International License.