Nigerian Environmental Workers' Differential Knowledge of Causes and Impact of Climate Change: Implications for Environmental and Climate Change Policy
Nnanna Onuoha Arukwe

Chika Raphael Offor

Samuel Chukwudi Chime
Keywords:
climate change, climate change policy, environment, environmental workers, knowledge of climate change causes and impact, Nigeria
Abstract
Climate change is an existential threat to humanity as it puts global survival and security at risk. Despite this largely acknowledged threat, global leaders do not appear to be committed to facilitating adaptation and mitigation measures. Even so, studies have shown that the government officials who run the bureaucracies that are created to manage the environment do not appear to have the requisite knowledge on climate change issues. This study, therefore, investigates the differential knowledge among different categories of environmental workers on the causes and impact of climate change in the light of similar studies bordering on knowledge. The study adopts a quantitative cross-sectional survey approach using workers managing different aspects of the environment in one of Nigeria's southern states. The research instrument consisted of a self-administered questionnaire with a reliability coefficient (Cronbach alpha) of .81 and .85. The study employed stratified random sampling proportionate to size in selecting respondents for the study. The data from the fieldwork were analyzed using the Statistical Package for Social Sciences (SPSS, version 20). Descriptive statistics were employed to describe the demographics of the participants while analysis of variance (ANOVA) was used in testing the hypothesis. The findings show that that there is a statistically significant difference in the forms of knowledge of climate change possessed by different categories of environmental workers (F (5,507) = 37.26, p = .000). The implications of the finding for policy and further research were discussed.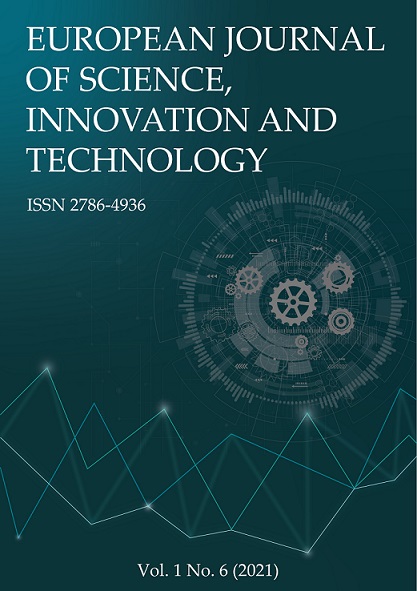 How to Cite
Arukwe, N. O., Offor, C. R., & Chime, S. C. (2021). Nigerian Environmental Workers' Differential Knowledge of Causes and Impact of Climate Change: Implications for Environmental and Climate Change Policy. European Journal of Science, Innovation and Technology, 1(6), 43-55. Retrieved from https://ejsit-journal.com/index.php/ejsit/article/view/44
Section
Research Articles
Copyright (c) 2021 Nnanna Onuoha Arukwe, Chika Raphael Offor, Samuel Chukwudi Chime
This work is licensed under a Creative Commons Attribution 4.0 International License.