Comparison of Parameters of Two Lubricating Oils Treated with Activated Clays of Karaqeva Region, Kosovo
Bujar Seiti

Arjan Korpa

Kledi Xhaxhiu

Spiro Drushku

Valdet Teneqja
Keywords:
lubricating oils, recycling, activated clays, physico-chemical parameters
Abstract
The use of clays is well known in the treatment and purification of water discharges and the recycling of hydrocarbon products. Various branches of industry, agriculture and transport, use significant amounts of lubricating oils in the various machinery and vehicles they use. The quality of lubricating oils plays an important role in the safety and longevity of machinery, equipment and vehicles. The selection of lubricating oils with the appropriate physico-chemical parameters directly affects the work efficiency of vehicles, machinery and industrial equipment. Adherence to the standard of lubricating oils affects the continuity of work, prevention of breakdowns, carries significant economic costs and environmental effects. Some of the main parameters for evaluating the quality of lubricating oils are: density, sulfur content, viscosity, viscosity index, pour point, ignition temperature and flame temperature, etc. Since the amount of lubricating oils consumed is considerable, the need arises to treat and recycle them, applying methods with a low cost and environmentally friendly. The purpose of this paper is the recycling of used lubricating oils (after the realization of 15,000-20,000 km and 40,000-50,000 km), through their treatment with clays (bentonite), activated by three different methods (acid, base and combined) of the Karaqeva region, Kosovo.
Treatment and purification of lubricating oils used with activated clay (bentonite) is an optimal method. This process consists of removing harmful components from used lubricating oils and rehabilitating them for reuse as a base oil or as a fuel for vehicles and / or industrial machinery.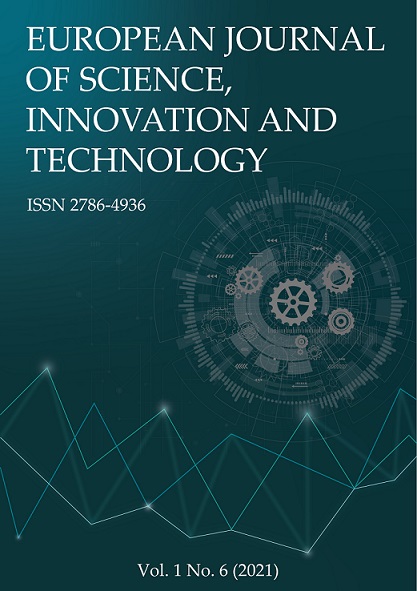 How to Cite
Seiti, B., Korpa, A., Xhaxhiu, K., Drushku, S., & Teneqja, V. (2021). Comparison of Parameters of Two Lubricating Oils Treated with Activated Clays of Karaqeva Region, Kosovo. European Journal of Science, Innovation and Technology, 1(6), 12-20. Retrieved from https://ejsit-journal.com/index.php/ejsit/article/view/41
Section
Research Articles
Copyright (c) 2021 Bujar Seiti, Arjan Korpa, Kledi Xhaxhiu, Spiro Drushku, Valdet Teneqja
This work is licensed under a Creative Commons Attribution 4.0 International License.