Liver and Kidney Health Biomarkers of Broiler Chickens Fed Vitamins A, C and E
James T. Mbachiantim

Ntinya C. Johnson

Victor M. Ogbamgba
Keywords:
Vitamins A, C, and E, Liver and Kidney Biomarkers, Health Status, Broiler Chicken
Abstract
The effects of vitamins A, C and E based-diets were investigated on the biomarkers of liver [alanine amino transferase (ALT), aspartic amino transferase (AST), alkaline phosphatase (ALP)] and kidney biomarkers [blood urea nitrogen (BUN) and creatinine] to determine liver and kidney health status of broiler chickens. Ninety day-old chicks were used in the investigation. The chicks on arrival at the venue of the study were brooded and similarly reared for 4 weeks to fully adjust them to their new environment. At the end of the adjustment period, the animals were randomly assigned to 3 dietary treatments with 30 birds/treatment and 3 replicates of 10 birds/replicate as: T0 (control diet, contained the vitamins at basal levels of 30mg/kg of diet), T1 (diet 2, contained vitamins A and E at 100mg of vitamin A + 100mg of vitamin E/kg of diet) and T2 (diet 3, contained vitamins C and E at 100mg of vitamin C + 100mg of vitamin E/kg of diet). The animals ingested their dietary treatments for 4 weeks. At the end of trial, 9 birds from each treatment group composed of 3 birds from each replicate were bled and their blood collected into treated ethylene diamine tetra-acetic acid (EDTA) tubes and immediately snap frozen for liver and kidney biomarkers analyses. ALT serum levels of T0 and T1 animal treatment groups were significantly (P < 0.05) higher compared with those of T2 animals. ALP levels of T1 and T2 treatment groups were similar (P > 0.05) but significantly (P < 0.05) lower compared with the T0 group. There were no differences (P > 0.05) in the levels of AST, BUN and creatinine amongst all the treatment groups. It was concluded that the vitamins-based diets had effect on ALT and ALP but had no effects on AST, BUN and creatinine.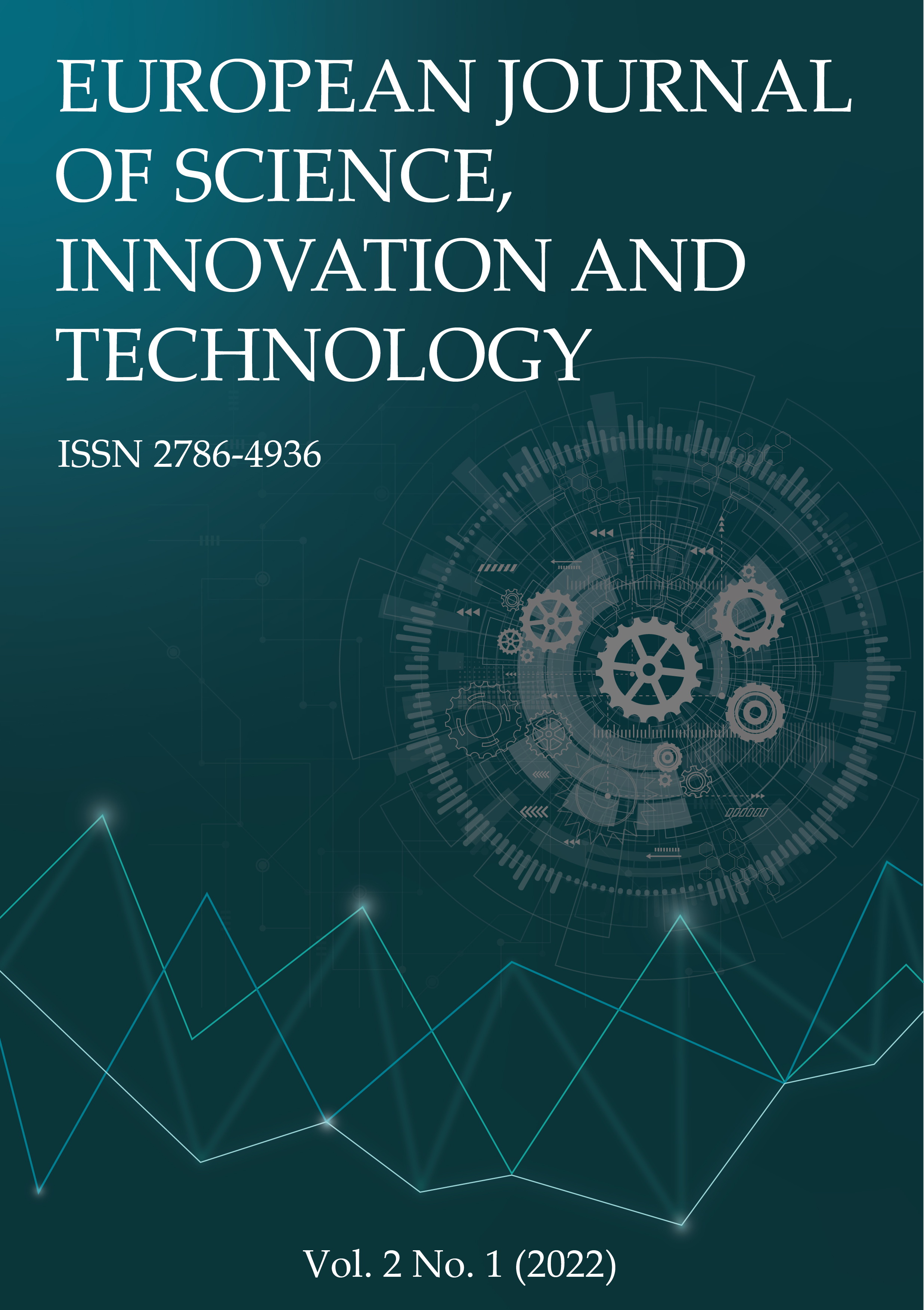 How to Cite
Mbachiantim, J. T., Johnson, N. C., & Ogbamgba, V. M. (2022). Liver and Kidney Health Biomarkers of Broiler Chickens Fed Vitamins A, C and E. European Journal of Science, Innovation and Technology, 2(1), 27-32. Retrieved from https://ejsit-journal.com/index.php/ejsit/article/view/62
Section
Research Articles
Copyright (c) 2022 James T. Mbachiantim, Ntinya C. Johnson, Victor M. Ogbamgba
This work is licensed under a Creative Commons Attribution 4.0 International License.