Installation of Surveillance Cameras in Bouaké: Inventory of Fixtures and Implications
Koffi Fiacre KOUAME

Alain François LOUKOU
Keywords:
camera, geographical disparity, road safety, Bouaké
Abstract
The management of urban traffic is experiencing an upheaval with the installation of surveillance cameras. Like other cities in the world, Ivorian cities and mainly the city of Bouaké is part of this dynamic experience. However, drivers are indifferent to surveillance cameras. Thus, the objective of this survey is to show the reasons underlying this attitude. Our reflection will be focused first on an inventory of surveillance cameras and then analyzes will be carried out on the impact of surveillance cameras on road users. The methodological approach is focused on the grey literature, on interviews and on the field survey. The urban landscape reveals a disparate location of the cameras and a limited result in terms of their impact on the population.
References
Carli, V. (2008). La vidéosurveillance est-elle un outil de sécurité et de gestion efficace pour lutter contre la criminalité, faire baisser le taux de criminalité et renforcer le sentiment de sécurité? ICPC, Montréal, Canada, 23p.
Charbit, C. (1997). Les facteurs humains dans les accidents de la circulation : un potentiel important pour des actions de prevention. Fondation MAIF, Chauray, FRANCE, 382 p.
CPVPC. (2016). L'Internet des objets: Introduction aux enjeux relatifs à la protection de la vie privée dans le commerce de détail et à la maison. Disponible à https://www.priv.gc.ca/media/1809/iot_201602_f.pdf, consulté le 13 janvier 2023, 35 p.
Gormand, G. (2017). l'évaluation des politiques publiques de sécurité : résultats et enseignements de l'étude d'un programme de vidéosurveillance de la ville de Montpellier, Thèse de Doctorat en sciences juridiques, Université Grenoble Alpes, Grenoble, FRANCE, 452 p.
Gouzo, E. (2021). Sécurité nationale : Nous avons au total 4307 caméras de surveillance installées à Abidjan, … (Ministre Diomandé Vagondo). Disponible à https://www.linfodrome.com/politique/71622-securite-nationale-nous-avons-au-total-4307-cameras-de-surveillance-installees-a-abidjan-ministre-diomande-vagondo, page consultée le 12/01/2023.
Heilmann, E., Melchior, P., Douillet, A. C., & Germain, S. (2012). Vidéo-surveillance ou vidéo-protection?, le Muscadier, Cherves-Richemont, France, 128 p.
HIKVISION. (n.d.). Solutions de vidéosurveillance pour les villes et autres lieux publics. Dirk Storklaan, pays-bas, disponible à https://www.dema.ch/media/wysiwyg/SOLUTIONS/VIDEOSURVEILLANCE/HIKVISION/07-City_surveillance/Solutions%20de%20Vid%C3%A9o-protection%20urbaine.pdf, page consultée le 30/01/2023.
Kaenzig, R. & Klauser, F. (2018). Vidéosurveillance et insécurités urbaines : Étude de l'efficacité préventive du dispositif de caméras installé au quartier des Pâquis à Genève. Géographie helvetique, 73(1), 63-73.
Mariotte, S., Heurtel, H., & Le Delliou, S. (2004). Évaluation de l'impact de la videosurveillance sur la sécurisation des transports en commun en Région Ile-DE-FRANCE. IAURIF, Paris, 83 p.
November, V., Klauser, F., & Ruegg, J. (2002). Risques sous surveillance : une analyse géographique de l'utilisation de la vidéosurveillance. Revue Éthique Publique, Université du Québec, Canada, 4(2), 153-164.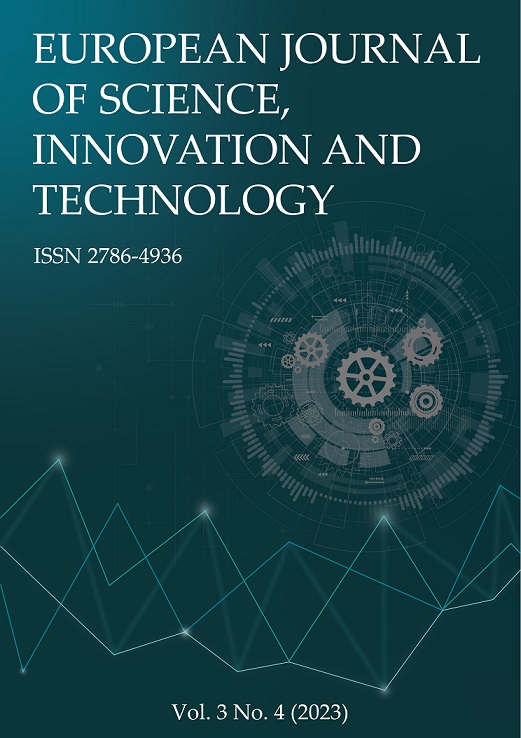 How to Cite
KOUAME, K. F., & LOUKOU, A. F. (2023). Installation of Surveillance Cameras in Bouaké: Inventory of Fixtures and Implications. European Journal of Science, Innovation and Technology, 3(4), 51-63. Retrieved from https://ejsit-journal.com/index.php/ejsit/article/view/241
Copyright (c) 2023 Koffi Fiacre KOUAME and Alain François LOUKOU
This work is licensed under a Creative Commons Attribution 4.0 International License.