Tangible and Intangible Resources in Ghana for National Development
Keywords:
Tangible, Intangible, Religion, Ritual and religious practices, Indigenous cultural practices, Agricultural and economic practices, Spiritual and intellectual endowments, Locational and occupational practices, Tropical
Abstract
Nature holds major resources for the development of people and their communities. Nature defines a geographic, political, cultural heritage, economic, military and scientific endowment of nations, communities and individuals.
The standard and quality of life, the intellectual legacy of a people is equally to a large extent influenced or affected by what exists in the environment and ecological zone of a people found in the geographical region.
This paper seeks to critically understudy and analyse how geographical locations have either promoted quality human life or poor living conditions leading to ill-health, disasters and short life span. The paper will focus on examples drawn from some communities found amongst indigenous ethnic groups within the Oti Region of Ghana. Geographical locations found in the Oti Region of Ghana are high mountain dwellings, plateau and low valley dwellings with tropical forest and tropical drainage systems and therefore, typical tropical climatic conditions.
References
Asiama, E. K. (2012). Story-telling: A crossroad to interdisciplinary Pedagogy and National Development.
Asiedu, A. B. (1998). Tourism in Ghana: A Modern Synthesis. Ghana Publishing Cooperation, Accra.
Aye, E.O. (1954/ 1968). Twi folk tales (Mmerehua). Presbyterian Press, Accra.
Bedu, N. A. (1997). A Commission Report - Jasikan Training College, Jasikan.
Christaller, J.G (1885). Tshi Mmebusem (Akan Proverbs). Waterville Press, The Gold Coast.
Christaller, J.G. (1884). Erinnerungen-Jahresbericht der Basler Mission.
Darkoh, M. (1964). The Economic Life of Buem. Bulletin of Ghana Geographical Association, 9(1).
Debrunner, H.W. (1965). A Church between Colonial Powers. Lutterworth Press 13 London.
Dickson, K.B. (1969). A Historical Geography of Ghana. Cambridge University Press.
Finnegan, R. (1967). Limba Stories and Story-telling. Oxford, Clarendon Press.
Fuller, F.C. (Sir KBE/CMG) (1920). A Vanished Dynasty – Ashanti. London Fohr Murray, Ahbemarle Street.
Heinrich, K. (1894-98). Reisen in Togo und Seinen Hinterlandern.
James, W. (1988). The Listening Ebony – Work among the Uduk of Sudan. Clarendon Press, Oxford.
Jennings, C. (1991). Children as Story – Tellers-Developing Language Skills in the classroom. Melbourne Oxford University Press, Oxford.
Maier (Weaver), D.J.E. (1983). Priests and Power. Indiana University Press Bloomington.
Nicholson, E.H (1955). Amalgamation of Divisions in Togoland Under British Mandate & 1944 UN Plebiscite In Togoland Documents. Victoriaborg Press, The Gold Coast.
Nugent, P. (1994). A Few Lesser Peoples: The Central Togo Minorities and Their Northern Ewe Neighbours. University of Edinburgh.
Polly, H. (1978). The Migrant Cocoa Farmers of Southern Ghana. James Currey, Oxford.
Rattary, R.S. (1925). Akan folktales. Luttherworth Press, London.
Takyi, E. O. (1983). A comparative Study of Tourism in Ghana.
Vansina, J. M. (1985). Oral tradition as history. Univ of Wisconsin Press.
Wilks, L. G. (1993/2). Forests of the Gold. Ohio University Press, Ohio.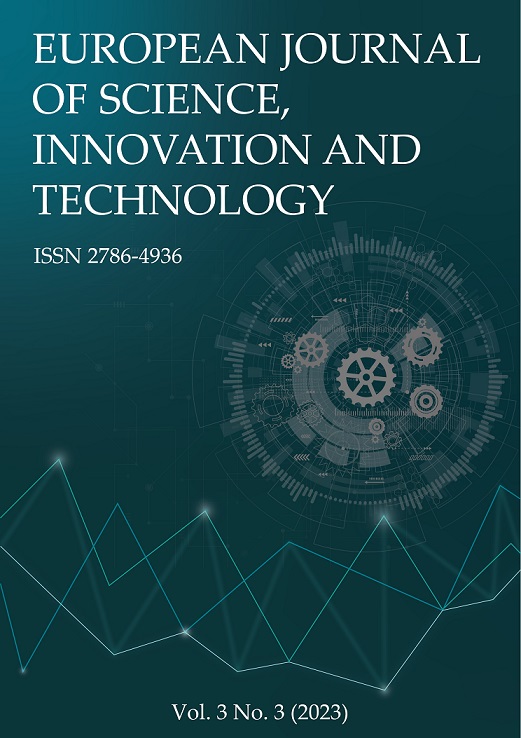 How to Cite
Asiama, E. K. (2023). Tangible and Intangible Resources in Ghana for National Development. European Journal of Science, Innovation and Technology, 3(3), 487-492. Retrieved from https://ejsit-journal.com/index.php/ejsit/article/view/237
Copyright (c) 2023 Elias K. Asiama
This work is licensed under a Creative Commons Attribution 4.0 International License.