The "Orange Money" Service in the Niamakoro and Faladié Districts of Bamako: Economic Benefits and Constraints
Sina COULIBALY

Sory Ibrahima FOFANA

Moussa Ismaila DEMBELE
Keywords:
Orange Money, economic benefits, constraints, Niamakoro, Faladié, Bamako
Abstract
Since 2010, Orange Money has played a major role in people's daily lives in Mali. The aim of this paper is to analyze the economic impact of Orange Money and its constraints in the neighborhoods of Niamakoro and Faladié in the district of Bamako. The methodology adopted was based on documentary research and a questionnaire survey carried out on a sample of 66 kiosk owners and 130 shopkeepers. The results showed that 81.82% of kiosk owners were women, and 84% of shopkeepers were men. The respondents, aged between 30 and 60 and over, are mostly married (51.5% of kiosk owners and 59.2% of shopkeepers) and are also well educated. Thus, 52.5% of shopkeepers and 40.91% of kiosk owners have higher education. In Niamakoro and Faladié, Orange Money kiosks and stores are concentrated in the center, along the main roads and in the markets. The kiosks and boutiques are used for cash deposits and withdrawals, and for purchasing phone top-up cards. The Orange Money service is used to pay water, electricity and canal subscription bills. For 95% of kiosk owners and 87% of shopkeepers, the income generated by Orange Money is primarily used for family expenses. This income is used to repay debts and other expenses, such as the purchase of motorcycles, telephones and housing lots, as well as for reinvestment. Numerous difficulties (lack of UV (titles materialized by Orange Money account registration), late payment, scams) hamper the activity.
References
AMRTP. (2012). Telecommunications and ICT Market Observatory. Document INF/16-F, August 31, 2012, 17 p.
Bouëdron, É. & Lohento, K. (2016). Mobile phones to the rescue of agricultural credit? Grain de sel, 72.
Chevrier, N. (2018). A decade of financial innovation in Africa. Press Kit, p. 28.
CNSMO. (2018). Study on Mobile Money and financial inclusion in Mali. Capacity-building workshop for national committees monitoring the implementation of the UEMOA financial inclusion strategy, 36 p.
Fall, P. O. (2011). Money transfer services : a comparative approach to the services offered. Dissertation, Université de Thiès - Bachelor's degree in economics and social sciences, banking and finance option. https://www.memoireonline.com/10/13/7573/m_Les-services-de-transfert-d-argent-approche-comparative-des-services-offerts10.html#toc16
GSMA. (2015). An update on the sector. Mobile money services, 83 p.
Banque Centrale des Etats de l'Afrique de l'Ouest (BCEAO). (n.d.). https://www.bceao.int/sites/default/files/inlinefiles/Mali_RestitutionEtudeMobileMoney_Atelier
Lonie, S., Martinez, M., & Oulai, R. (2015). Digital finance in Côte d'Ivoire: On your marks... Ready? Get set! [Online]. Retrieved February 28, 2023, from https://blogs.worldbank.org/fr/nasikiliza/la-finance-numerique-en-cote-divoire-a-vos-marques-prets-partez.
McGovern, A. (2011). Money transfers: cell phones to the rescue of banks.
Ministry for Decentralization and State Reform (2016). Economic, social and cultural development program (PDESC) 2016-2020 de la commune VI, 51p.
RGPH. (1998). Village directory. Final results, 159 p.
Sacko, I. et al. (2021). Determinants of Mobile Money Transfer. Mobile by Mobile Internet Users in Mali. European Scientific Journal, 17(41), 103-129.
Soubeiga, D. (2016). Mobile money services on cell phone networks: regulation and economic issues for mobile operators in Burkina Faso. Dissertation, Ouagadougou (Burkina Faso), 121 p.
Wikipedia: List of mobile network operators in Africa [Online]. Retrieved February 28, 2023, from https://fr.wikipedia.org/wiki/Liste_des_operateurs_de_rseau_mobile_en_Afrique#Mali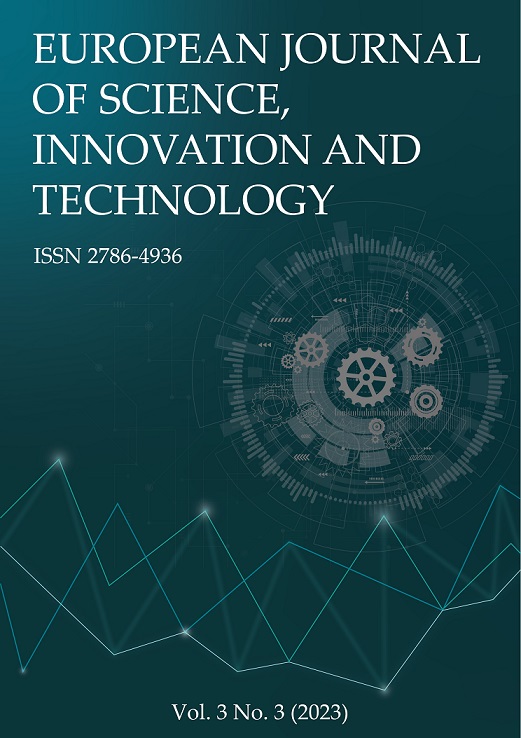 How to Cite
COULIBALY, S., FOFANA, S. I., & DEMBELE, M. I. (2023). The "Orange Money" Service in the Niamakoro and Faladié Districts of Bamako: Economic Benefits and Constraints. European Journal of Science, Innovation and Technology, 3(3), 358-366. Retrieved from https://ejsit-journal.com/index.php/ejsit/article/view/223
Copyright (c) 2023 Sina COULIBALY, Sory Ibrahima FOFANA, Moussa Ismaila DEMBELE
This work is licensed under a Creative Commons Attribution 4.0 International License.