US Foreign Policy amidst the Decline of a Global Pandemic
Keywords:
foreign policy, decline, global pandemic, economy
Abstract
The outbreak of the Covid 19 pandemic changed the global outlook and trajectory of socio-cultural, political, and human affairs as all facets of society across the world were impacted. It also changed global perceptions about the world's capacity to handle such a global health crisis. Hence, beyond rhetoric and round table, peripheral discussions, this paper seeks to define and critically evaluate US foreign policy amidst the decline of a global pandemic. This inquiry also seeks to understand and appraise the numerous factors that informed newly-evolving structural changes within the foreign policy framework of the United States of America; such as the dire need to tackle health crisis, not only within the United States but across the globe; to evaluate the impact of the global pandemic, and the geopolitical implications of the pandemic.
Even now in the year 2023, we see numerous transitions and consolidation of ideas in the form of policies and their systematic application. The pandemic further helped to deepen international relations amongst states as countries and sovereign entities were forced to coordinate with one another as a result of the nature of the crisis. In retrospect, international organizations such as the World Health Organization were quite instrumental in facilitating medical aid and relief to several parts of the globe; as nations worked hand in hand to ensure the development of vaccines and treatments for Covid 19.
In third-world countries, traditional and herbal remedies were adopted. These long ancient medical practices were put on display through mediums such as television shows, and social media platforms amongst others. Most importantly, this helped to inform the US government and governments across the world on the complex set of concerns such as geopolitical tensions, health concerns, and economic considerations.
References
Bambra, C., Lynch, J., Smith, K. E., & Pickett, K. (2021). Pandemic precarity: inequalities in the economic crisis. In The Unequal Pandemic: COVID-19 and Health Inequalities (1st ed., pp. 55–76). Bristol University Press.
Bresler, L. (1995). Ethical Issues in Qualitative Research Methodology. Bulletin of the Council for Research in Music Education, 126, 29–41.
Ige, K. M. (2022). Population and Policy: The Evolution and Effects of China's One-Child Policy. Covenant University Journal of Politics and International Affairs, 10(1), 3841-3852.
Jacobs, L. R., & Page, B. I. (2005). Who Influences U.S. Foreign Policy? The American Political Science Review, 99(1), 107–123.
Mahmood, N., & Cheema, P. I. (2018). Trump and the US Foreign Policy Crisis. Strategic Studies, 38(4), 1–18.
Rogg, M. (2020). COVID-19: The Pandemic and its Impact on Security Policy. PRISM, 8(4), 54–67.
Yarhi-Milo, K. (2018). After Credibility: American Foreign Policy in the Trump Era. Foreign Affairs, 97(1), 68–77.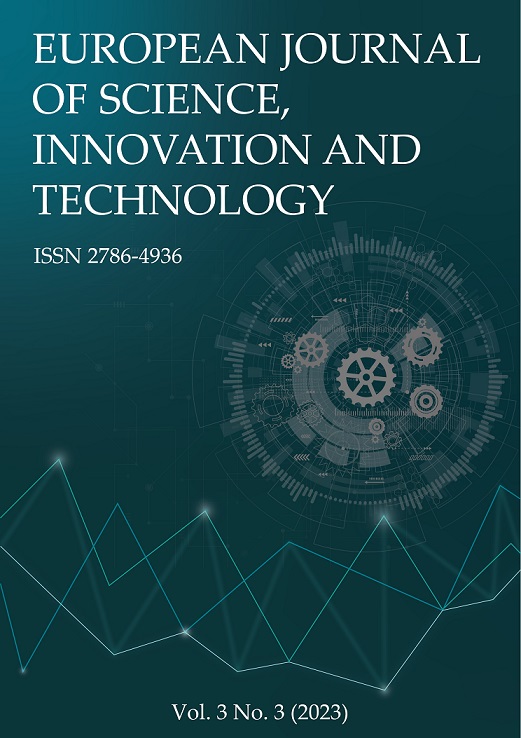 How to Cite
Ige, K. M. (2023). US Foreign Policy amidst the Decline of a Global Pandemic. European Journal of Science, Innovation and Technology, 3(3), 367-370. Retrieved from https://ejsit-journal.com/index.php/ejsit/article/view/220
Copyright (c) 2023 Ige Kehinde Moses
This work is licensed under a Creative Commons Attribution 4.0 International License.