Photocatalytic Degradation Study of Coralene Blue BGFS Azo Dye by Using Synthesized SrAl2O4 Nanoparticles and UV Light
N. Madhusudhana

K. Yogendra

S.R. Veena
Keywords:
Coralene Blue BGFS, SrAl2O4, Nanoparticle, UV light, Photocatalytic Activity
Abstract
Photocatalysis is an emerging method in dye degradation in wastewater treatment, which provides an alternative for energy saving technique by using renewable solar energy and UV light. The SrAl2O4 nanoparticle as photocatalyst was synthesized by solution combustion method with acetamide as fuel. These nanoparticles were characterized by XRD, SEM, and UV-absorption spectroscopy. Under artificial UV light, the photocatalytic activity of the synthesized nanoparticles was employed to degrade Coralene Blue BGFS azo dye by altering parameters such as dye pH, dye concentration, and catalyst concentration. The maximum photocatalytic degradation of Coralene Blue BGFS was recorded 84.27% at acidic condition (pH 4).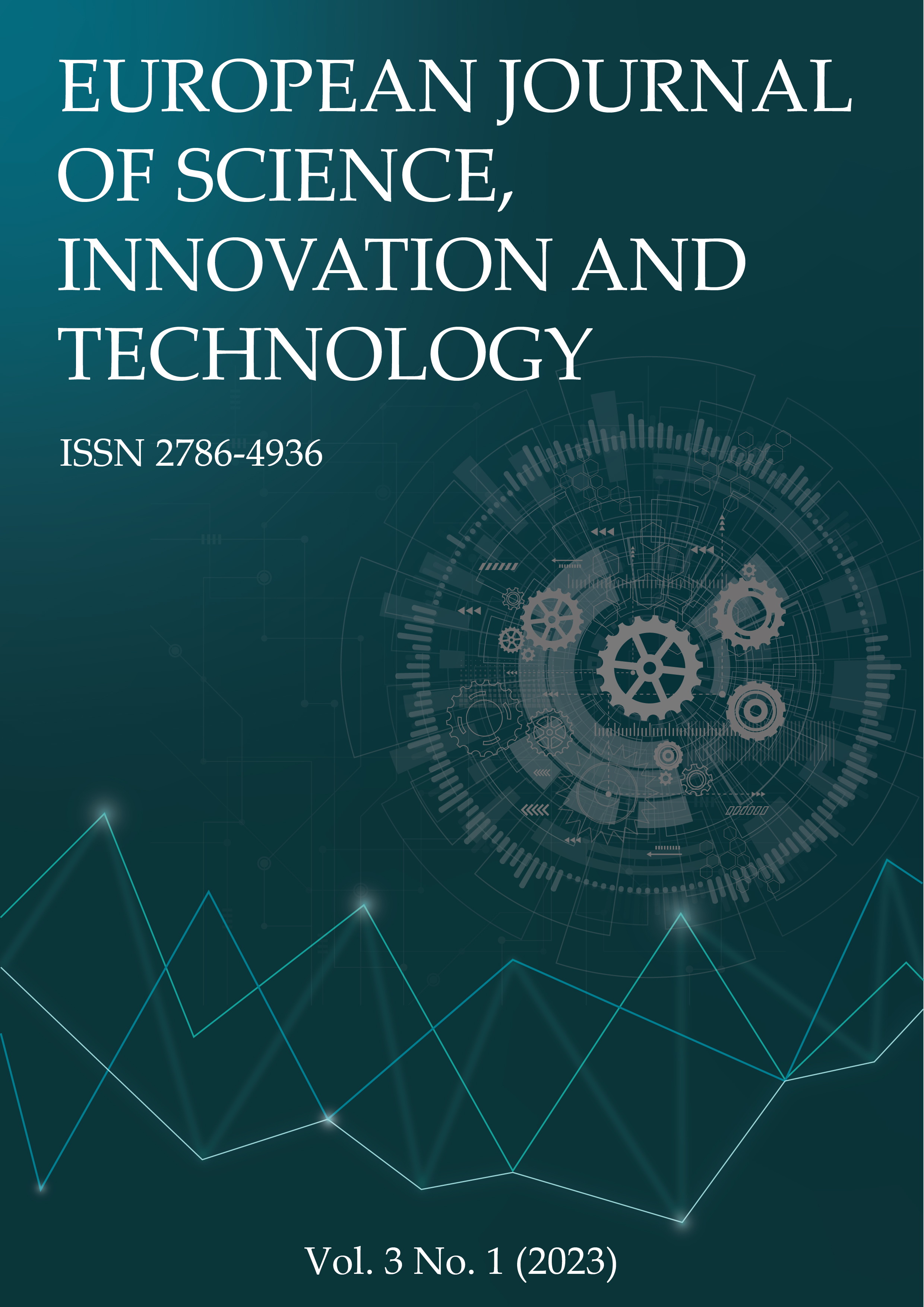 How to Cite
Madhusudhana, N., Yogendra, K., & Veena, S. (2023). Photocatalytic Degradation Study of Coralene Blue BGFS Azo Dye by Using Synthesized SrAl2O4 Nanoparticles and UV Light . European Journal of Science, Innovation and Technology, 3(1), 259-268. Retrieved from https://ejsit-journal.com/index.php/ejsit/article/view/176
Copyright (c) 2023 Madhusudhana N., Yogendra K., Veena S.R.
This work is licensed under a Creative Commons Attribution 4.0 International License.